Development Services
---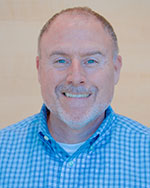 Director: Michael Skates, PE, CBO, CFM
The Development Services Department promotes safety, livability and economic growth through efficient and collaborative application of engineering practices, zoning, building, fire, mechanical, electrical and plumbing codes.
Development Services is made up of 4 divisions – Permitting, Infrastructure, Building Plan Review and Inspections. We are dedicated to responsive customer service, timely review cycle times and a team-oriented approach partnering with development to remove as many obstacles as possible to promote orderly growth, development and safe construction. 
---
Permitting  |  Infrastructure Development  | Inspection Services 
---
Need Help?
Directory

Visit:
Monday – Friday, 8 a.m. to 4 p.m.
City Hall, 4th Floor
175 E. 2nd Street
Tulsa, OK  74103 
(map)
---
You can access all careers at the City of Tulsa through our Employment Opportunity Career Board