Animal Welfare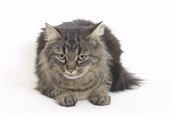 ---
The City of Tulsa wants to get feedback from Tulsa residents on draft revisions to the Title II Animal Ordinance regarding animals in Tulsa. The feedback will be reviewed by the Tulsa Animal Welfare Commission before any final recommendations or changes to the ordinance are made.
Take the Survey! (deadline for completing the survey is August 31, 2019)
---
---
Learn about the Comprehensive Animal Welfare Reform Plan...
Available Jobs with Animal Welfare
---
While the Shelter will never replace a good home with a caring family, we do our best to provide a safe place where animals will find food, water and a friendly face with a caring hand.
Animal Control Officers enforce the Animal Code found in Title 2 of the Revised Ordinances of the City of Tulsa. These ordinances include requirements for rabies vaccinations, city licensing and sterilization requirements.
Cats and dogs not reclaimed by their owners may become available for adoption after three business days. Animals surrendered to us by their owners are immediately available.
Many of our animals are featured on Pet Harbor. The cats and dogs featured on our web page are representative of the many cats and dogs available for adoption.
Adoptable Cats |  Adoptable Dogs |  Other Adoptable Animals
They were available for adoption when posted on our web page, but we do not guarantee that a cat or dog seen on our web page will be available to adopt when you arrive at the shelter. The City of Tulsa Animal Welfare Division does not reserve cats or dogs for adoption by telephone or email. You must come to the shelter.
If you're looking for a lost pet, begin by following the links below. We also STRONGLY recommend that you visit and walk through the shelter to see if your pet was picked up by our field officers or brought in by a concerned individual. You may also look on the TAW Animal Welfare Lost and Found Facebook.
Lost Cats |  Lost Dogs |  Other Lost Animals